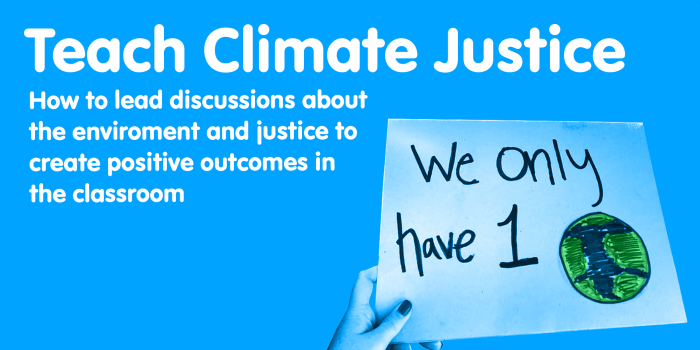 The purpose of this course is to reframe the climate emergency in the context of human rights and equality and not to view it as an environmental emergency alone. It will raise your awareness of key human rights issues linked to this and inspire you to want to find out more.
The course will develop your knowledge and understanding, skills, and confidence as well as introduce you to a number of practical approaches to incorporate into teaching about climate justice.
Who is it for?
This course is for trainee teachers who want to integrate teaching about climate and sustainability into their own practice. It is suitable for primary and secondary school trainees.
How is it delivered?
It will consist of 3 two-hour workshops delivered on the following dates and times:
Wednesday 9th February 4.30pm to 6.30.pm
Wednesday 16th February 3.30pm to 5.30pm
Wednesday 2nd March 3.00pm to 5.00pm